Computer and IT Support Perth for the small business sector and home-based operators
MANAGED IT SERVICES PERTH
Regardless of the nature of your business, technology surely serves an important role in your everyday operations. We know how important it is to keep your network connections running smoothly, your computers working properly and your systems performing efficiently.
WAitS offers a cost-effective method for minimising network disasters and threats by strengthening your IT infrastructure. Our team of technology experts can look after your day-to-day IT requirements and system maintenance.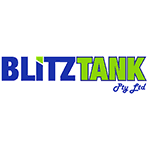 This letter serves to advise that we have been dealing with Steve Wholer for all of our IT business for many years. We have found Steve to be professional, helpful and efficient. I would highly recommend Steve as he goes above and beyond the call of duty. His service is not only exceptional, but good value from money.
Sol Strijdom
BlitzTank Pty Ltd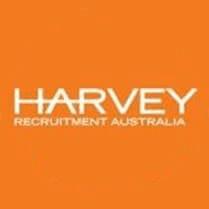 Steve, is a pleasure to deal with and after the previous IT companies we have used who try to bamboozle you with jargon it is refreshing to have Steve on board maintaining and caring for our system and we appreciate being able to get things done with simple phone call. I can thoroughly recommend Steve to any organization.
Rob Grey
Harvey Recruitment Australia
As a small not-for-profit program with no IT department and run by staff with limited computer knowledge, we found ourselves all at sea when it came to getting the best value for money when purchasing the right equipment and sorting out computer problems. Then along came Steve Wholer! Over the last 8 or so years, Steve has been our 'go to man' for everything to do with computers. Unlike so many other services, he is happy to share his wide knowledge without trying to push for a sale, has reasonable rates and, more importantly, he is readily available to us either on the phone, by remote access or if necessary in person. He responds very quickly to our various issues, always with a friendly disposition. We cannot recommend him highly enough.
Di, Roz, El
Citizen Advocacy Perth West Inc.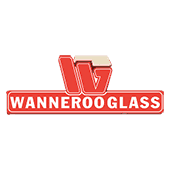 Wanneroo Glass thanks Steve for his continued IT support, nothing is too hard. We have had the luxury of Steve's professionalism, knowledge, expertise, efficiency & great sense of humour for over a decade & it's a pleasure doing business with him. Steve, you are a Legend, I tell you this every time you help, thank you!
Carolyn Love
Wanneroo Glass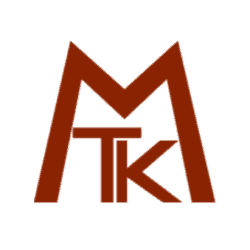 To everybody who is considering using Steve to solve their IT problems: I have known Steve now for over ten years. He has sorted out every issue with no fuss every time. You are in good hands.
Gary Neylan
Mataka Pty Ltd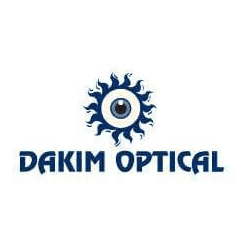 It is with absolute delight that I offer my testimonial regarding the above. Steve has given us professional advice and exceptional service for last 2 years. Steve is very well priced and offers exceptional value for money. We no longer need to worry about anything IT related as Steve takes care of everything for us. He is always only a call or an email away and responds immediately to all our ongoing needs. Steve is personable friendly and extremely patient when dealing with us. I would not hesitate to recommend Steve's services.
David Witkin
Dakim Optical
We are passionate about customer service.
We have built a reputation for honesty in our business, whether we are providing a service or expert advice. Our clients are aware that, should an emergency arise, our priority is to get them back online and operational – regardless of the day of the week. This gives our clients the security of knowing that their needs will always be taken care of – we value their trust in us and our service!
My team and I can assist your business to streamline systems
Heard about Office 365? We can assist with new, or account transfers from other systems
This is a big issue, we can help to make sure that you business and data is safe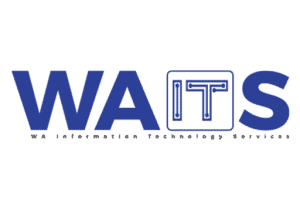 Optus
Millions of Aussies recently had their data breached – and that could even be you, your neighbor, or even your parent. Many of you probably won't know what that exactly entails. Any one of those millions could have had their data sold off to the deep dark web – and with this data, anyone is …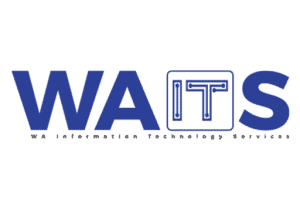 Time Off! + Closed 22 September
Due to the unfortunate events that have happened recently, WAITS will be closed next Thursday (22 of September). As always, unless it is in dire need and extremely urgent, then please call Steve on his mobile – otherwise, enjoy your day off! Steve safely made it up to the wonderous Coral Bay! He reports: "It …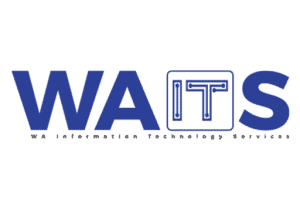 Holiday!
Hey everyone, Our new phones are officially live! Those who wanted new phones – they'll be coming soon. It was a very smooth and clean switch over, and we're excited to share them with you. Jason won't be the only one to answer phones now – if he is busy, you'll get Sophie. She's …